Scorpio 2018
Scorpio is living up to its reputation in very devastating ways this year. The sign of 'taking no prisoners' seems to want nothing less than death and rebirth. Brexit is splitting the UK, the heart-breaking fires in California have destroyed homes and lives, and in my practice, I have couples struggling to come to terms with relationship betrayal. Division is rife and trust is nowhere to be seen. My Scorpio 2013 post discusses this topic.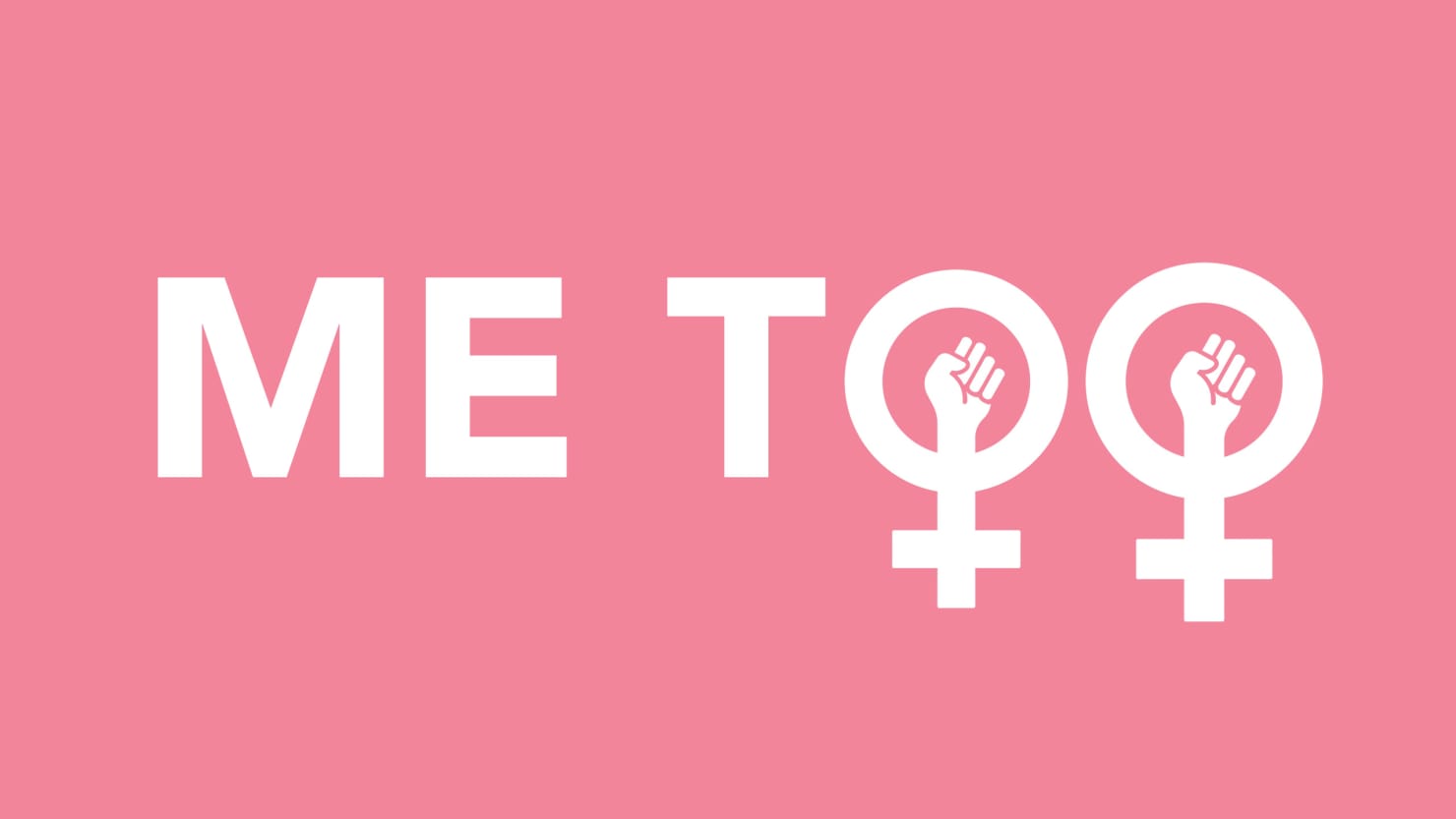 A planetary #metoo?
There are three 'lady planets' I usually look at when working with clients and using astrology generally. They are of course Venus, the Moon (I know – not technically a planet) and since 2006, Ceres. All feminine archetypes with their own areas of life to look after. With the #metoo campaign in full swing I think these planets are demanding to be heard too. And although I am not usually a fan of using yet more celestial bodies in my astrology, as I like to keep things simple, I have been seduced by three asteroid goddesses since sharing the podium with fellow astrologers.  At our recent goddess weekend in Oxford, Lynn Bell spoke on Vesta and Juno, and Christina Rodenbeck spoke on Pallas Athena. My topic was Ceres. And apart from my normal obsession with Ceres, one goddess in particular has demanded my attention this month. She is Vesta, also known as Hestia, the goddess of the hearth. More on her later.
Women to the fore in the US
The US mid-term elections resulted in a record number of women being elected to congress. I wrote a short comment on the day of the elections in my last 'not the monthly planet' post. The Moon, representing the mood of the people, always plays a role on election days. And Venus has been doing interesting things. Apart from colluding with Ceres and the Moon, she had been going backwards since October 6 this year, partly in our sign of the month, Scorpio. She 'eyes fronted' again on November 17 and will head back into Scorpio in December. Many astrologers have written eloquently on this retrograde, so I don't want to discuss that here, except to say that I think that we have been going back over things in an attempt to reclaim a greater sense of balance, worth and decency (Venus), such as in the US congress, and review all our relationships (the EU included) in a fundamental way. Perhaps Venus's backloop was one reason for couples to seek counselling now and get to the painful truth of affairs and other problems to enable a rebuilding of trust. That was the cosmic opportunity anyway! Those involved in the EU and Brexit don't seem to have got the email from the cosmos.
Female heavies
As I have written about often, Ceres is a tough negotiator. And it looks as though Vesta, as a goddess who works with fire, can have a heavy footprint as well. As I have not been working with her much yet, I don't have a handle on her full archetypal nature. So I welcome any feedback on the subject. I offer my thoughts on what she and Ceres have been doing in Brexit and in the devastating California Camp fire.
The fires
The fires have devastated a large area of California, and are continuing to do so as I write. This includes the now inappropriately named town of Paradise, which was evacuated on the day the fire started – November 8 – and is now charred wreckage. Perhaps there is a symbolic warning here that the 'American Dream' is being threatened. There are hundreds of people still missing and the death toll is rising. It is now the deadliest wildfire in Californian history and it is heartbreaking to read about all the destruction, not only to families and homes, but also to animals and plants.
The first fire was reported around dawn – one site states 6:29 am – and one theory is that it may have started near the small community of Pulga due to a high voltage power lines' disruption in service at 6:15 am. So we have a horoscope. I know astrology can't help the victims but perhaps it can give us a sense of 'why there and why now?' Perhaps something can be learned.
In my Leo post this year I looked at Ceres role in the Greek summer fires. In this post I asked, when discussing Ceres meeting Uranus, 'Is Ceres using Uranus to create a wake-up call for some reason?' Two days after the California fires started, Ceres, who was still together with Venus (young and older women together), sat directly across from Uranus, the awakener. I wonder if these fires will result in a wake-up call to care more for nature and to employ natural methods of forest management. Should we be living in (and destroying) heavily forested areas? I hope it will start a movement of living in harmony with the environment rather than having an agenda of 'rape and pillage' where nature is seen as a resource. And of course this planetary meeting is in line with women rebelling!
That's what Ceres is asking us to wake up about. #metooplanets? One result of these fires is the outpouring of help and support from ordinary people. Perhaps new connections are being forged due to these fires – ones that will help raise awareness in the future. That, at least, is heart-warming when you see a President visiting the area who, if videos are to be believed, doesn't even know the name of the town. It's from the grass roots that change needs to come, especially from women.
But what is Vesta doing?
On the day the fires started she was visiting her brother, Hades-Pluto, in the underworld. In astrological terms Vesta was conjunct Pluto. Being with Pluto she wants total transformation, but in what areas? What might she be outraged (Pluto) about? And why might she be confronting Pluto?
Vesta is similar to her Greek counterpart, Hestia, in that they are both goddesses of the hearth, which forms the central warmth in the house. Hearth comes from a word meaning focus, and many suggest that the kind of focus associated with Vesta is inwardly directed, such as that which arises when observing a flame – a kind of meditation. Vesta had the infamous Vestal Virgins to honour her. They had to be virgins and were selected as very young girls, usually between 6-10. The girls had to forego all family links and therefore became unusual at the time in that they answered to no husband or father. They could vote and had extraordinary political power and were held in high esteem during their 30 year service and thereafter, when they could marry although most didn't. However they were heavily punished for any sexual misdemeanours by being buried alive. And they were still under the auspices of a male head priest. They are the forerunners of current day nuns in many religions.
It was thought that if the Vestal Virgins had no associations with family, they would have the focus necessary for carrying out important duties. In Rome these included keeping the temple fires burning (otherwise Rome would fall), and guarding important state documents and treasures. Hestia was also associated with a flame that keeps burning – the Olympic torch is a descendant of this and we are probably all familiar with the 'keep the home fires burning' song line used during WWI. It is often sung at the Scorpio time remembrance services.
Vesta herself was a goddess who chose to be unwed and was honoured at the hearth of all homes as a guardian of a circle of warmth and belonging. When a daughter set up home, a flame was taken from the family home to the new dwelling to act as the centre of the new house. Vesta is a quiet guardian of cities and homes and part of her role is to guard connections. As Jean Shinoda Bolen says of Hestia – her worship is to 'warm those we love and keep us in touch with those far away.' She provides  'spiritual centring and connectedness.'
What is Vesta missing?
The California fires made me think how much of this we have lost. There is often no warmth at the centre of families, and no connection to others. No home to come back to and feel safe. Now, this is literally the case in parts of California. With no-one to attend the eternal flame at the heart of each city, and take care of public documents, Vesta's fire has run riot and been very destructive, and  important information, such as wills, sensitive investigations and legal documents for cities, which should be well looked after, have been contaminated by lies, forgeries and fake news.
These devastating fires may be asking us to restore Vesta. But I think this needs to be on her original terms. This might be what she is trying to make clear to Pluto (the power-hungry plutocrats). It was her choice to be celibate and she didn't need to leave her family or be controlled by men to do what she was naturally good at. We need Vesta women to do this quiet work without being judged for any reason. This includes not sending mothers out to work rather than being a centre of the home, if that's their wish (and of course men can have Vesta qualities too). We need to restore connections, create warmth at the centres of homes and cities, and have responsible, careful guards for national treasures and documents.
So what about Brexit?
I have written several posts on Brexit but now things are heating up as we get to crunch time for the negotiations. Astrologically it continues to be a fascinating watch. However on a personal level I must admit to shouting at the TV and radio quite often in the past week.
This chart shows only part of the UK chart, to try to simplify what the ladies are up to. And they are all important here too it seems! Definitely another #metooplanets moment. The main trigger in many astrologers' books and in mine, is Pluto being opposite the UK Moon, which represents the 'people' in a country chart. The feelings of the nation. Power struggle doesn't even begin to cover it.
In fact, as the UK enters melt-down mode, Pluto, who has been opposite the Moon in the sky all this year, will hit the Moon for the last round on November 22nd. It is definitely do or die. And it is working negatively, resulting in a nasty and underhand power struggle between warring factions in the UK. What the people want with this transit is to have influence. Another vote might have been a good idea, but it's too late for that and anyway, many maintain that the referendum gave everyone a voice.
Women with power would definitely be the answer, and whatever you think of Theresa May she has lived up to her own description of being a 'bloody difficult woman' and held her ground, surviving so far trying to do an impossible job. As a Libra she really is trying to get balance and fairness, I think. But unfortunately, what is being asked for is compromise and Pluto does not do grey! So we have fundamentalist views getting more entrenched.
But what about Ceres and Vesta?
Here too they are wanting their own #metoo moments in the sun. Vesta being next to Pluto has also touched the people (Moon) – possibly with the same message as in the US. But even more amazingly she is also in the same place in the sky at the moment, as she is in the UK chart, so she plays an even stronger role in this story. Vesta in Capricorn is definitely calling for responsibility for homes and documents. And by being next to Pluto she wants responsible power in these areas, which is definitely lacking in UK politics. There seems to be very little focus on rallying around a central hearth and connecting, at all levels of society. Vesta, I think, would want a connection with Europe, because of all the family connections on both sides of the channel.
Ceres works together with Vesta in the UK, as she is in the same degree in the 1801 chart. I have written often about Ceres being the planet of democracy and negotiation. She has been taking on Jupiter (politicians, arrogance and greed) and Pluto (power and underhandedness) lately, and because of this, compromise is the only way forward. You can clearly see how Theresa May, with her attempts at what she sees as democratic fairness, is standing up to the hard line Brexiteers and many others. If Ceres piques your interest I have written about all the Ceres people involved in Brexit negotiations. And you can search on Ceres on my blog page. I have rabbited on long enough here but I will say the astrological timing is perfect! Sadly, again we are not making use of the cosmic opportunities available for true democratic revolution and compromise, and are fighting all the way to maintain our positions. It does not augur well.
Faye Blake
Interesting websites of the month
A really good article I found after I had written the post. Written by Chaz Gormley, it describes the Goddess Hestia – the Greek equivalent of Vesta in terms of coaching and has a good description of the archetype.
I love the 'Good Country' initiative and have joined. I think it is a positive development in what these feminine planets are demanding.
Although my post focuses on women, I know men are having a tough time too, as I see it in my practice all the time. As women are becoming empowered, many hurdles must be negotiated on all sides, and men need to stand up to women who go too far! We need each other, and balance between Mars and Venus,  Pluto and Ceres, and Vesta and Mercury, with whom she is associated, is necessary. Imagine what we could do in the world if we really worked together and trusted each other. I think this video is a great reminder. Fearless women working with strong men!
Quote of the Month
The music in the last video is 'Wicked Game'- the first 2 lines seem relevant:
"The world was on fire and no one could save me but you
It's strange what desire will make foolish people do" – Chris Isaak